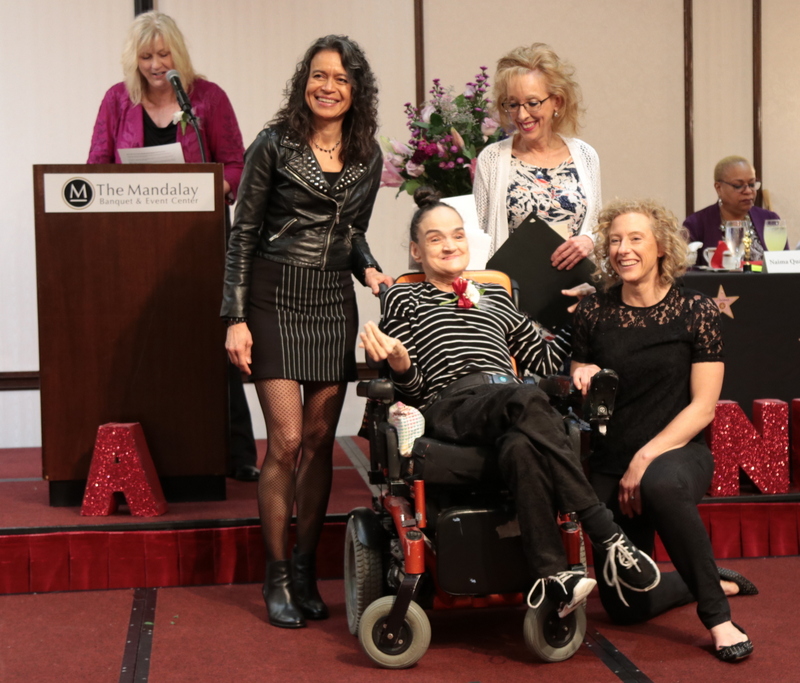 Montgomery County Board of Developmental Disabilities Services - DD Hall Of Fame
Each April for the last 31 years, the Montgomery County Board of Developmental Disabilities has held a gala to recognize the talents and contributions of people with developmental disabilities.  Known as the Developmental Disabilities Hall of Fame and Erin Ritchey Memorial Awards Banquet, this gathering represents the premier celebration of the accomplishments of people with developmental disabilities in Montgomery and Greene counties, from art and advocacy to athletics, community service, employment and personal accomplishment.  The event also provides individuals with disabilities and their families an opportunity to recognize the people and organizations who provide assistance to the DD community.  A grant from the Brighter Tomorrow Foundation helps underwrite the cost of this important and much-anticipated gala.
Access Through Technology – United Rehabilitation Services (URS)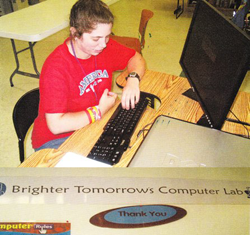 The internet opens many doors for the developmentally disabled
In the 2009 grant process, United Rehabilitation Services received funds to assist some of its adult clients to obtain or improve computer skills and achieve internet access. This grant was especially directed at assisting clients who are blind or have low vision and clients with motor or cognitive disabilities.
Through the new computer and software paid for by the BTF grant, URS clients were able to achieve better job seeking skills, better access to the vast resources of the internet, and to improve their written communication skills. Up to six months of training was provided by URS staff to 21 clients who were suited to this type of learning experience.
Keeping Families Strong – Help Me Grow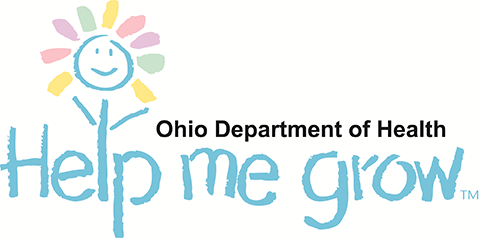 Families with a child who has a developmental disability experience many stresses along with joys in their day-to-day existence. Besides daily accommodations for a child with special needs, there are unexpected pressures and tensions that often occur within marriage and family relationships. Some local organizations are focusing on these family-related issues to help build and maintain strong families. Families who tap into these excellent community resources not only provide a loving and nurturing environment for their child with special needs, but also come to know other parents with similar challenges and find meaningful support in their efforts to keep family life as normal as possible.
Read more here about how Help Me Grow used its BTF grant to help families and kids.
Partners Venturing Crew – Choices In Community Living

New adventures, new opportunities and new friends...just some of the ways grants from The Brighter Tomorrow Foundation have supported Partners Venturing Crew (BSA Scouts). The Crew includes both men and women members from Choices In Community Living and Resident Home Association. They have their own Scout shirts, are earning badges and, best of all, they continue to participate in integrated activities with Scouts from throughout our region.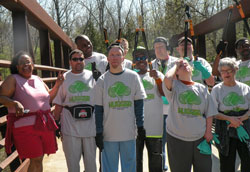 Brighter Tomorrow funds have helped them purchase cooking and camping equipment to use when they attend Camporees and have supported various Camporee activities. Funds have also supported a range of trips and activities. They participate in volunteer projects in support of their community. They enjoy their role as teachers and leaders, teaching younger Scouts about things like tomahawk throwing and building campfires. What they enjoy most is teaching young Scouts that people with disabilities are just like everyone else, including being the best Scouts possible.
---
You can help deserving individuals like those in these stories.
Send your contribution to the Brighter Tomorrow Foundation, 500 Kettering Tower, Dayton, OH 45423, or find our on-line gift form by clicking here.